[rev_slider_vc alias="border-collies"]
Considered to be one of the best herding dogs in the world, Border Collies are well known for their intelligence and instinct. The breed originated on the border between Scotland and England and over a period of many years, was selected for its ability to go out and retrieve livestock. What makes this breed so unique is its ability to go out around the animal and bring it back as opposed to "driving" dogs which push the animal away. They do this by wearing (staring) the animal with a predatory eye.
Border Collies can be found in a variety of different styles. The classic border collie has a long haired coat with black and white markings. However, they can also be short haired and can be red and white. Variations of all of the above are possible and sometimes will contain a little of all the traits. Don't be alarmed if you see a tri-colored (black, red, and white) medium haired border collie. The looks of a border collie have little to do with how well it can work. Many farmers do not care too much how their dog looks, they simply care that it has strong working ability and instinct.
Border Collie Links
The following is a list of Border Collie related links that we have compiled and feel are of interest to the handler.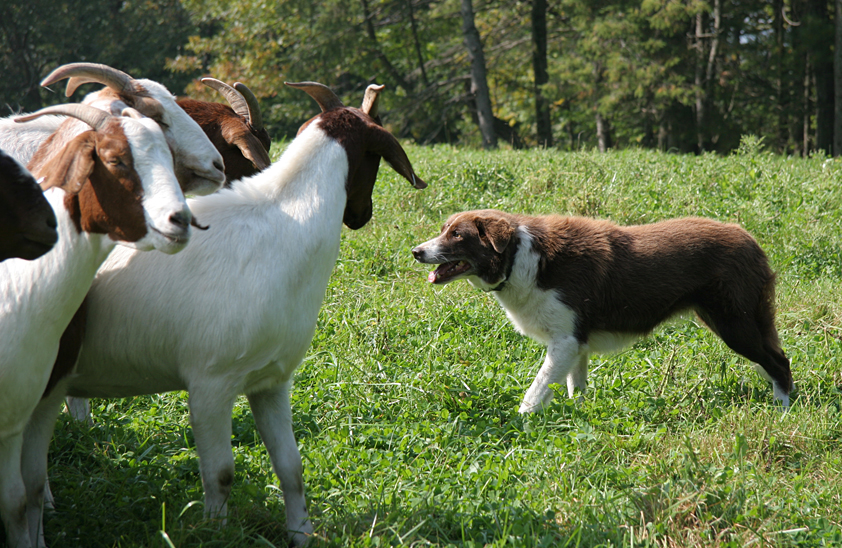 Border Collie FAQs
Need Farm Fencing? Shop Wellscroft Fence System's Online Catalog

If you farm it, Wellscroft Fence Systems can fence it! Shop our catalog of thousands of fencing products today.