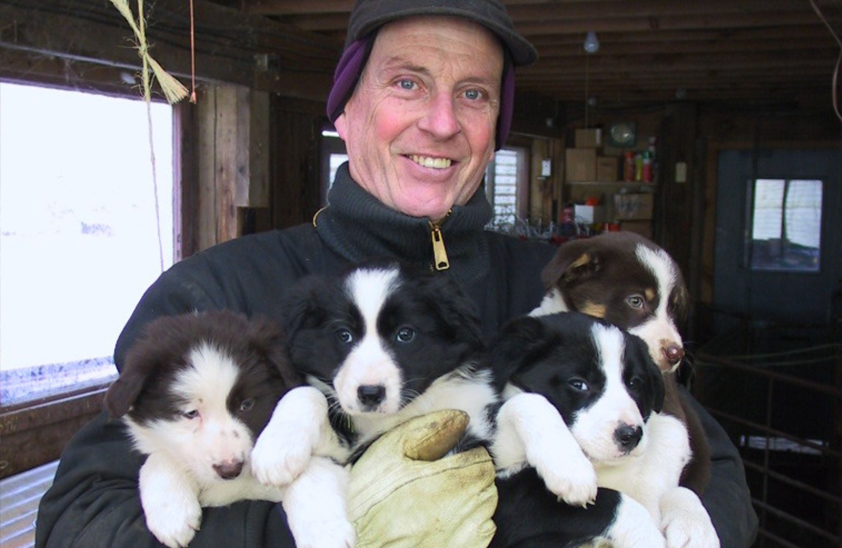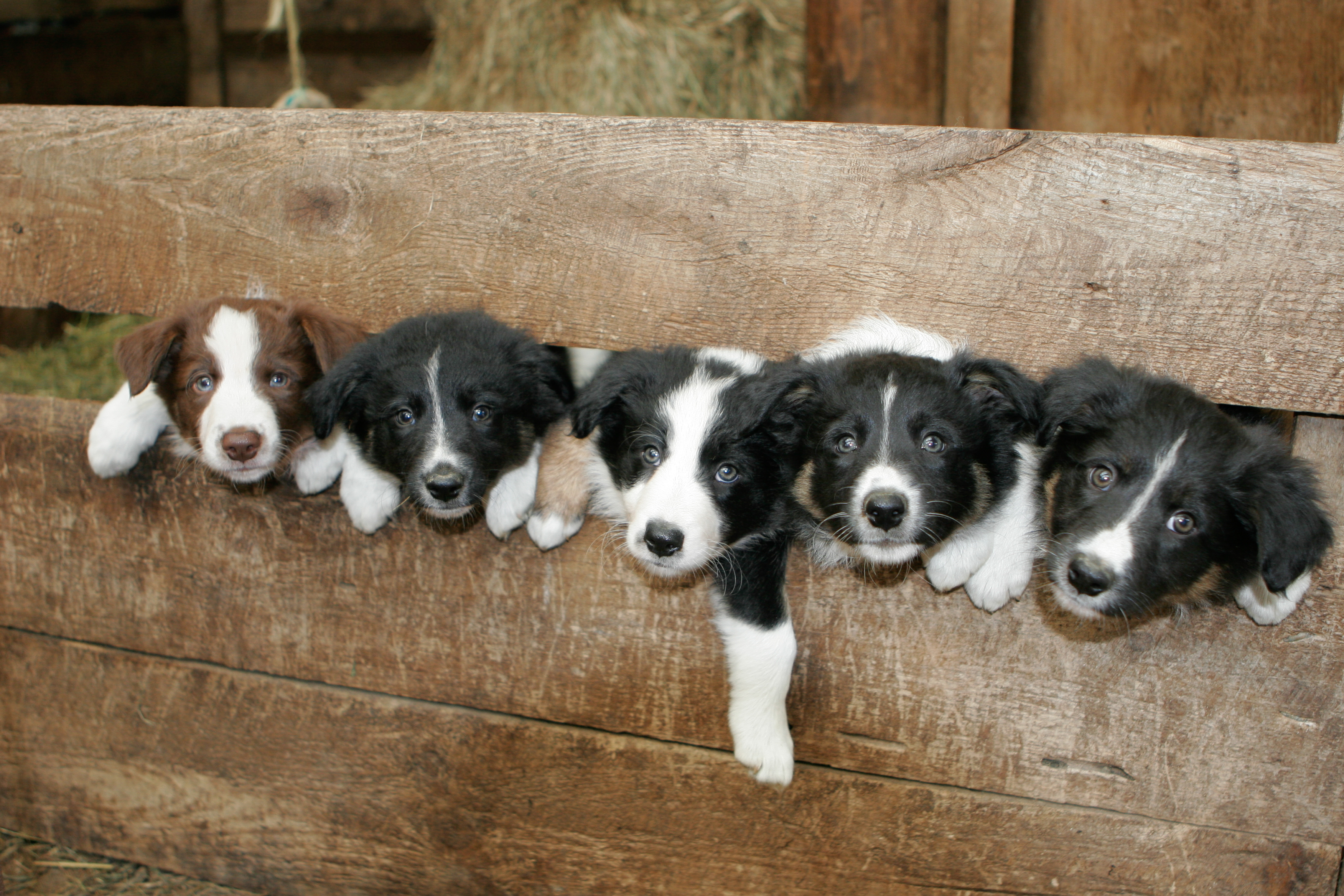 Puppies
Wellscroft Farm usually has two litters of border collie pups every other year available in the spring or fall seasons. Pups are from pure bred, American Border Collie Association registered working parents. Border Collies are a breed with very high energy, focus, and strong instinct to work, so they are best when placed in an environment where they thrive. We take pride in the fact that over the past 35+ years, we have placed our pups into a wide variety of working situations across New England and New York.
Once ordered and paid for, pups may be picked up after 8 weeks of age. Our pups are guaranteed to work and your satisfaction is important to us. When you purchase a puppy from us, we include a follow-up training session when they show their first instinct to work (usually between 6 months to a year in age).
Since we breed every two years, we have a long waiting list for our Border Collies. If you are seriously interested in one of our pups, we recommend that you contact us several years in advance of your need to have your name added to our waiting list. Due to mother nature, Wellscroft cannot guarantee the number of puppies that will be available at each breeding cycle.