Sheepskins
We have a limited number of our own machine washable sheepskins available in white, black, and gray. Our sheepskins come in a variety of sizes and a range prices, depending on quality and size.
Drape over a couch or chair for the best seat in the house
Use on the floor as a rug, bath mat, or cozy dog bed
Fun for young children to play on
Great on the bed for added warmth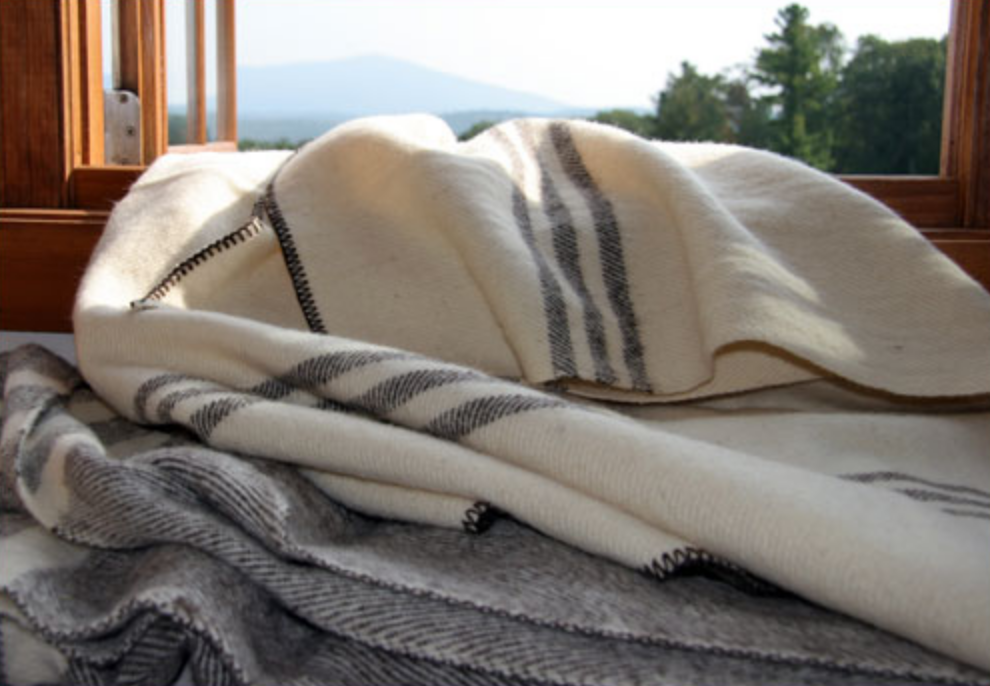 The Monadnock Blanket
Our Monadnock Blanket is made from 100% wool from Wellscroft Farm and come in either ivory with natural brown stripes on the end, or natural brown with ivory stripes. THIS ITEM IS CURRENTLY OUT-OF-STOCK.
These blankets make excellent gifts and we frequently
sell out, so reserve yours today!